In the past, beds came with an attached bed frame, headboard, and footboard. However, this arrangement was not the most convenient since getting the bed through your doors without damaging it was in most cases impossible. Thankfully, it is now possible to get a bed frame, footboard, and headboard separately and attach them in the convenience of your bedroom. Still, most people are apprehensive since they assume connecting these parts of their bed is hard.
As such, they will ignore the reasonable prices for detached beds at a mattress store based in Utah and opt for traditional beds. Attaching the footboard and headboard to your bed frame is, however, easy. There are different methods of doing it. These methods work for both metal and wooden bed frames and different materials for footboards and headboards. The following are the attachment options:
Bolt-On Attachment
Beds designed for a bolt-on attachment have slots in their brackets. You will first align the screw holes of your headboard and footboard with the slots of your bed frame's brackets. After this, you will insert the bolts supplied through the metal slots on your bed's frame. You will then tighten the bolts using a wrench or pliers to secure them and ensure that they do not protrude and cause injuries or damage your walls. A bolt-on bed frame attachment is the most common since it is easy to attach and provides a secure connection.
Hook-On Attachment
For this attachment method, your bed rails have hooks at their rails' end. These hooks will slide into slots in your footboard and headboard to secure your bed's frame. You will need to align the brackets in your headboard and footboard with the hooks on your bed frame and push them together to lock the hooks and brackets in place. Although tricky, a hook-on attachment provides a strong bed attachment as long as you get your alignment right.
Clamp-Style Attachment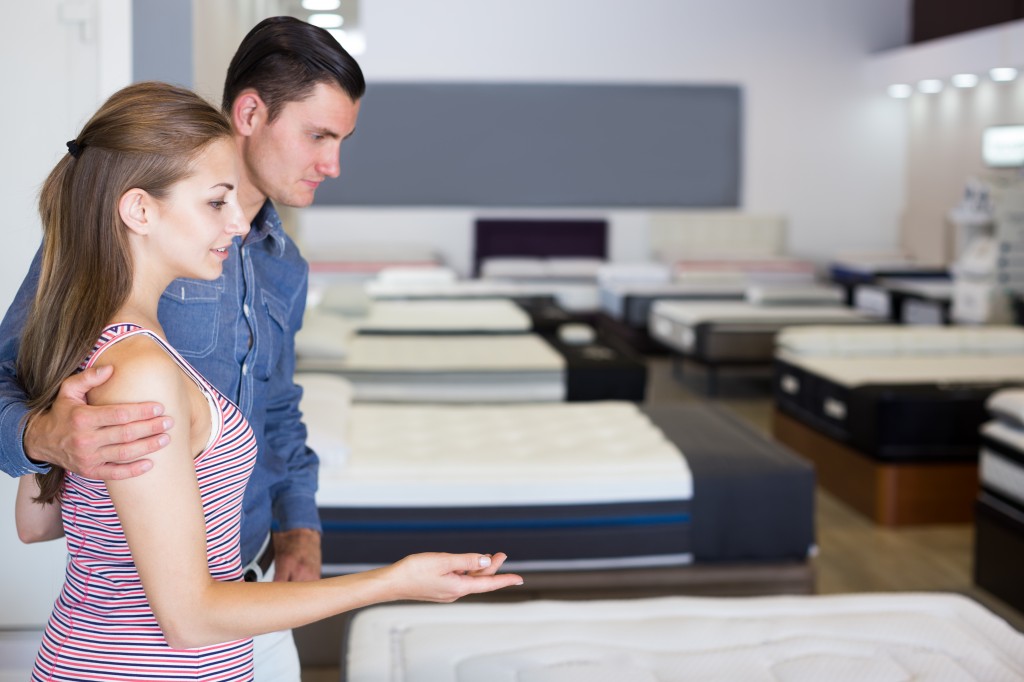 In this type of assembly, C-clamps are used for securing the cross arms of your bed's frame together. It allows you to easily adjust the width of your bed by adjusting the C-clamps. You will need to measure different elements to get the ideal width to accommodate your bed's box springs. Although the assembly is tricky, clamp-style attachments are the ideal ones for accommodating odd-sized bedding.
Key Lock Assembly
This is also called the key slot assembly. It comprises multiple pre-positioned holes that are drilled into your bed frame's cross arms, allowing for the bed's simple assembly without a need to measure different elements. Although easier to handle than the clamp-style attachment, a key lock assembly will only accommodate standard-sized bedding.
Attaching a bed frame to your footboard and headboard does not require exceptional handy skills, nor does it take high-tech tools. The bed assembly methods mentioned above come with easy-to-follow instructions. They also take minimal time and are not frustrating. You should hence not bypass a bed that comes with a separate bed frame, footboard, and headboard believing that it will not work for you. In most cases, these beds will also be far cheaper than traditional beds and fit into all bedroom sizes.
Read more at Festival Snobs.