Look, I know this article's title sounds like clickbait, but this is legit: there ARE ways to get money fast; bear in mind, however, that we said "fast", not "easy". And while becoming a millionaire is entirely up to you (unless you find some kind of lottery winning formula), we're here to suggest some extra revenue streams that will give you quick bursts of capital that you can then reinvest.
All of the hustles on this list can either be done to augment your 9-5 job or as a full-time gig. Again, these jobs are fast ways to make money, but they do require effort, and the more time and focus you put into these jobs, the better the pay-out. In fact, some people even make a full-time living out of these jobs.
We kept the list as diverse as possible, with some of these jobs being location-sensitive, while some are location-independent. But even the jobs we listed down that are dependent on a particular location take into account how far away you have to travel from your home (which is not very far). Again, and we'll be reiterating this over and over throughout the article, this is all about FAST ways to make money, NOT easy ways.
Fast Ways to Make Money
The first thing you need to remember is, whatever you choose to do, always do it legitimately; remember that doing something illegal is more likely going to cost you a whole lot more down the line, be it financially or psychologically. Don't be a thug, guys, keep it cool and stick to honest-to-goodness elbow grease. You could also try winning the lottery, but when was the last time you made any serious profit from those?
That being said, there's no harm in finding fast ways to make money, especially if it's something that benefits your community, or something that teaches you a new skill, or something that hones your entrepreneurial skills. Here are some fast ways to make money, either as a side job or as your main job.
Dog Walking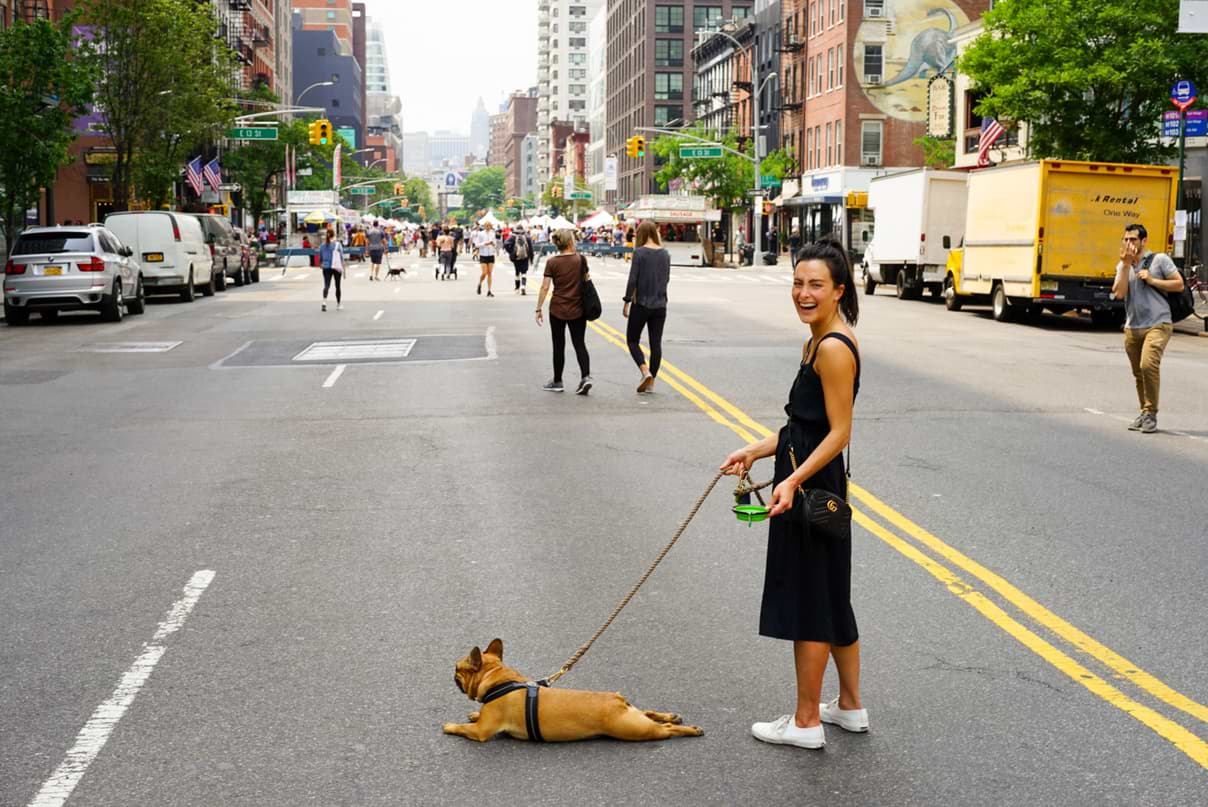 What used to be something you did for your neighbor just because you're a decent human being can actually be a pretty good source of extra income. Dog walking is fast becoming a trendy side hustle, especially in highly urbanized areas where most people live in high-rise condos with their pets. Many cities around the country actually have existing networks that connect pet owners with walkers, usually on social media. You could also do it the old fashioned way and just ask the neighbors in your area by flyering or going door to door.
For jobs like these, referrals and positive reviews are key to growing your business, so make sure you treat the dogs right by giving them a healthy amount of walking time. If you're serious about it, dog walkers can earn up to $14 an hour per dog, with more dogs under your care equaling to a higher payout in the week.
Tutoring
One job that'll always be in demand are tutors; parents will never stop investing in their child's future. And why wouldn't they: with college costing more and more each day, more families are willing to shell out a little bit of extra early on to increase their child's chances of getting a scholarship.
Of course, this means you're going to have to brush up on the subjects you'll be tutoring. You don't have to necessarily be an expert per se, but you do need to be very knowledgeable about the subject. You might have to invest a little bit on a few classes on teaching or refresher courses on the subjects you want to tutor, but with a tuition agency charging around $17 an hour per student, it's a pretty good investment to make.
Create and Sell Stock Photos and Videos
With online marketing becoming more and more necessary in the digital world, it's important to keep websites looking snazzy and professional. But to do this, companies have to invest in good stock photos and videos. Luckily, there's a huge market for stock photos and videos, although you'll have to have a good eye for photography and videography, not to mention some background on photo manipulation.
You'll also need good equipment. Sure, you can probably get away with a mid-tier camera, but the better the quality, the better your chances of getting a good shot. You'll also have to create hundreds, if not thousands of images a month, not to mention find a buyer, but if you make it big, you could be looking at a $200-$500 a month in passive income.
Become a Personal Fitness Coach
Much like education, fitness is also another industry that is pretty evergreen, with people always wanting to lose weight, get healthier, or look better. If you're an active person who understands fitness, or a gym buff, you could consider becoming a personal trainer. Depending on your level of expertise, certifications, and further training, fitness coaches can earn around $25,000 to $30,000 annually, making it a very lucrative side job.
But some people take it a step further, becoming full-time personal trainers. These people can expect to earn around $40,000 to $70,000 a year, more if they have a background and/or certification in nutritional sciences.
Flipping Real Estate Contracts
Burgers aren't the only things you can flip for money; it turns out, there's a huge, lucrative, and largely untapped industry that is primarily concerned with securing real estate contracts and reselling them at a higher price. This is especially useful for people who have natural business savvy and intuition when it comes to property investments.
This does require a fair bit of capital, but the profit you can make is very much lucrative. No capital? No problem: there are loads of banks now that have started providing real estate loans to people who are willing to put in some effort to flip certain properties.
Become an Online Seller
This one requires a little more effort and capital than the other jobs on this list, particularly if you're going to be selling or reselling things in bulk. The first thing you'll have to do is find a market and try to penetrate it. Video games, books, and clothing are probably one of the most popular types of products that people love to order online. Of course, you'll be going up against a whole lot of other resellers, but if you provide good products, deliver on time, and/or provide rare products, you'll be cornering a huge sector of your niche and make some serious dough.
As to how much you can earn as an online seller, it's entirely dependent on the type of products you're selling, the kind of service you provide, and the kind of reviews you get on your online marketplace. You'll also have to do a little bit of online marketing on your social media or, if you're up for it, make a whole website for your online business. It'll cost more capital, but if you do it right, you could be looking at earnings of thousands of dollars a month.