Saying that having a baby will change your life is an understatement. Creating and welcoming a new life is just the beginning of an exhausting yet very rewarding journey each parent goes through.
Having a baby means shifting your perspective and priorities in life. Your finances would start being focused on the child's future. Your time would start revolving around your baby's needs. And your home would start transforming into a mess of babyproofed chaos. But who said babyproofing needs to be bland and void of style?
Among those three changes mentioned above, babyproofing your home is one thing that you can flexibly control. And to drive the point home, here are six fashionable babyproofing products that you need to have to ensure your child's safety without sacrificing your house's elegance.
Bedroom
Customizable mesh safety gates
Baby gates usually cramp the layout of not only your nursery but possibly your entire house. With the Summer Custom Fit Walk-Thru Extra Wide Baby Gate, you'd be enjoying a sleek monotone mesh gate that can be easily configured into a free-standing play space. And since it has neutral colors, it makes it easier for you to choose and buy bedroom furniture that it can complement.
For not more than $120, the 30 inches tall and 65 to 143 inches wide safety divider for your baby is surely a bargain.
High-tech video baby monitor
The era of having to check the nursery due to any suspicious sound is long gone. The HeimVision Soothe 3 Video Baby Monitor offers an innovative way of ensuring your child's safety. It has a fully functioning camera and two-way audio systems with night vision, 360°range, and pan-tilt-zoom (PTZ) remote, which means you can certainly check all corners of the nursery at all times.
It also boasts video and audio recording with playback features and an SD card-friendly console that makes it easier for you to save all files. And as if having a VOX mode that triggers the system when sound is made around the camera, it also has eight built-in lullabies to keep your baby asleep.
But the best and, quite frankly, underrated feature of this $89 product is the fact that it's Wi-Fi and app-free. That means, unlike other easily hackable visual baby monitors, Heimvision's Soothe 3 will also keep your baby safe from the dangers of the cyberworld.
Living Room
Self-closing outlet covers
Once your baby starts crawling and roaming the house, power outlets instantly become electrical hazards you must cover at all times. Baby Dröm's Universal Automatic Sliding Outlet Covers solve this problem easily. For less than $9, you can already get four outlet covers to help with household safety.
It can be installed without a hassle by simply replacing your existing outlet covers. And since it automatically seals the outlet, you wouldn't have to tire yourself out with the back and forth of inserting and removing outlet plugs to keep your baby safe.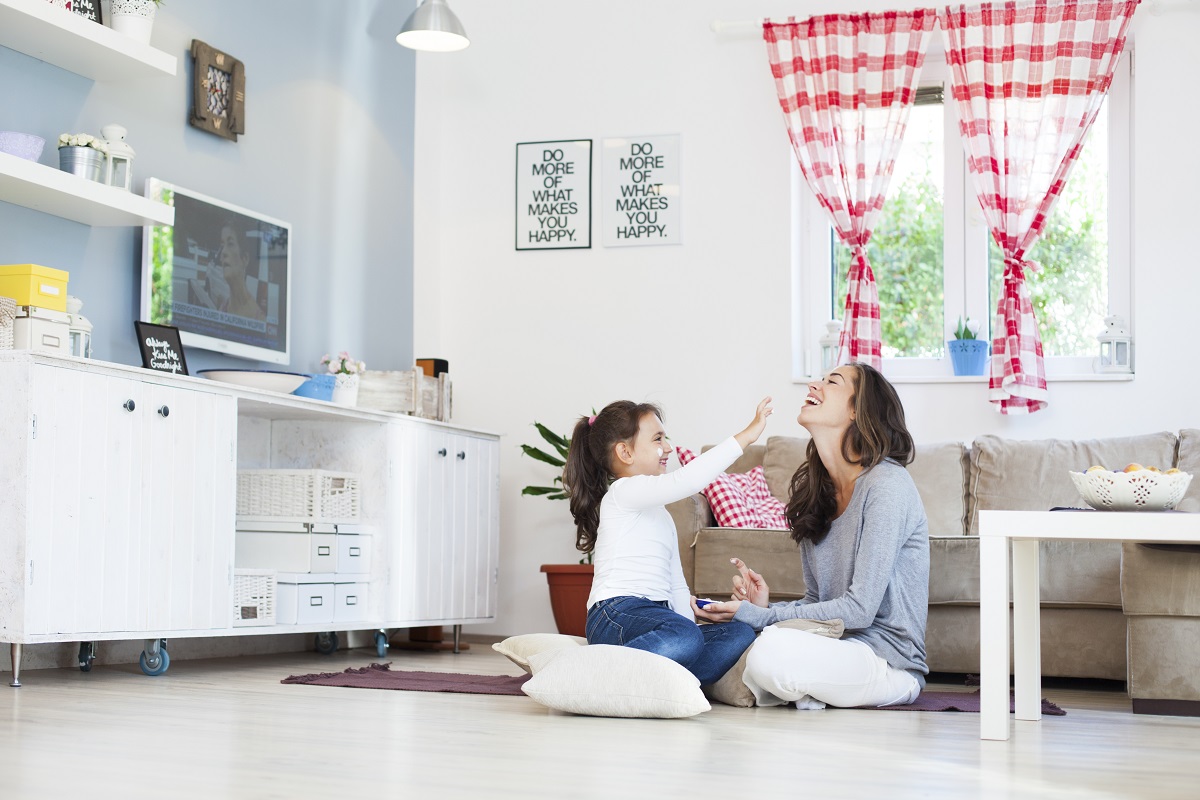 Silicone corner bumpers
It becomes an entirely different ballgame once your child learns how to walk. As much as you want your eyes glued to every move your baby makes, preparing safety measures will always be better. Bumpy Mini is Bink's way of helping you out. With food-grade materials safe to ingest in case of emergencies, you'd have one less thing to worry about. But don't worry because it comes in non-chokeable sizes, it can't easily be broken into small chewable chunks, and its 3M adhesion makes it hard for little fingers to pull off.
These optimal corner silicone cushions come in 4 pieces a pack with three shades to choose from for only $9.99.
Bathroom
Rubber duckie thermometer
Bath time is a crucial part of keeping your baby healthy. However, babies have sensitive skin. And since they can't verbalize their preferences over water temperature, it would be best to have a way to check the warmness and coldness of your bathwater without having to scald your baby in the process.
Dreambaby Room and Bath Duck Thermometer has a light indicator that turns red whenever the water is too hot and green when it's too cold. This is adjacent to a waterproof screen that shows changes in temperature every 10 seconds. But more than just being a $14 thermometer, it is encased in a yellow rubber duck that can easily be a hit in the bathtub.
Rubber whale spout cover
Both you and your baby will enjoy bath time better if you don't have to worry about your baby's head bumping against the faucet. This is where the universally fitting Skip Hob Moby Bath Spout Cover comes in. For only $12.59, you don't only lessen the chances of your baby getting hurt by using the soft yet tough protective rubber but also increase the level of enjoyment since Moby Dick will be swimming right beside your baby.
From getting acrylic tumblers for a worry-free dining experience to using soft rugs and sleek matte rubber floor tiles for a bump-free playtime, investing in your baby's well-being is a must. Yes, there are other financial considerations that you should also prioritize, but at the end of the day, your baby's safety is worth every penny.