Setting up a blind date can be a nerve-racking experience. You want to make sure that the date goes well, but you also don't want to seem too eager or desperate. Here are some tips on how to set up a successful blind date.
1. Make sure you have a good reason for setting up the date.
The first step is to have a good reason for the task. If you just want to find someone to go on a date with, then it's probably not worth the effort. However, if you're trying to set up a date with someone you're interested in, then it's worth taking the time to do it right. A blind date should be fun and exciting, not something you're dreading.
2. Choose the right person to set you up.
The next step is to choose the right person to set you up. This is someone who knows you well and can vouch that you're a good catch. They should also be someone who you trust to set you up with a compatible person. Consider your closest friends and family to help you out with this task. Or hire an experienced matchmaker who can help you find the right person.
3. Set some ground rules.
Once you've found the right person to set you up, it's important to set some ground rules. This will help to ensure that the date goes well and that both parties are comfortable. Some things you may want to consider include:
What you're looking for in a partner
What you're not looking for in a partner
Your deal breakers
Your must-haves
What you're comfortable with (e.g., kissing, holding hands, etc.)
4. Set up a time and place for the date.
The right time and place are important for a successful blind date. You want to choose a time when both parties are available and a comfortable and convenient place. It's also important to choose a place where you feel safe. If you're meeting someone for the first time, it's always best to meet in a public place where other people are around to help you in an emergency.
5. Set realistic expectations.
It's important to set realistic expectations for the date. You shouldn't expect to find your soulmate on a blind date. It's also important not to put too much pressure on the date. Just relax and go with the flow. The goal is to have fun and get to know someone new. Trust that the person you're meeting has the same goal in mind.
6. Don't be afraid to ask questions.
One of the best ways to get to know someone on a blind date is to ask questions. However, you don't want to come across as interrogating the person. Instead, ask questions that will help you get to know them better. Some things you may want to ask about include:
Their hobbies and interests
Their family and friends
Their favorite foods and activities
Their job or career
7. Dress comfortably.
What you wear on a date can impact how comfortable you feel. You may feel out of place or uncomfortable if you're too dressy. If you're too casual, you may not make a good impression. The key is to dress comfortably. Wear something that you feel good in and comfortable moving around in. This will help you to relax and have a good time on the date. But always consider the appropriate dress code for the place you're going to.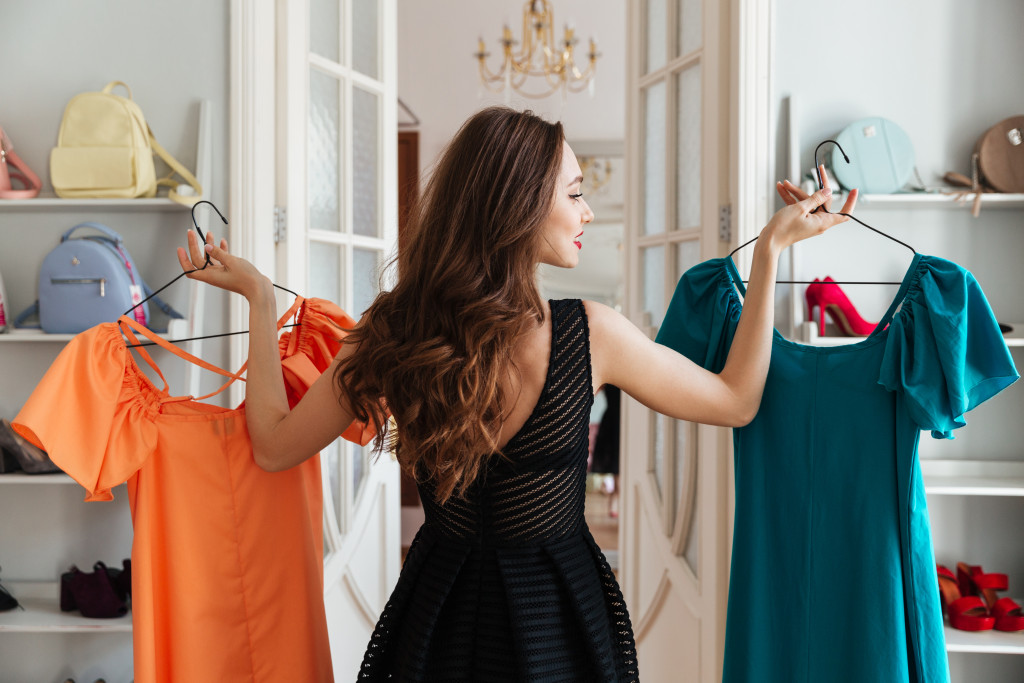 8. Be yourself.
One of the most important tips for a successful blind date is to be yourself. Don't try to be someone you're not. The whole point of the date is for the other person to get to know you. So, be honest about who you are. This doesn't mean that you should share all of your deepest, darkest secrets. But it does mean that you should be genuine and authentic.
9. Have an exit strategy.
It's always a good idea to have an exit strategy in case the date isn't going well. This could be something as simple as having a friend call you during the date to give you an excuse to leave. Or you could make up an emergency that you have to attend to. Whatever your exit strategy is, make sure that it's something you're comfortable with and that you can execute easily if necessary.
10. Follow your gut.
If you have a bad feeling about the person you're meeting, trust your gut and don't go on the date. It's better to be safe than sorry. The same goes for if you're on the date and you're not comfortable with the person or the situation. If your gut is telling you to leave, then do so.
Blind dates can be a fun and exciting way to meet new people. However, there are some things you should keep in mind to make sure the date goes smoothly. By choosing the right person to set you up, communicating your expectations, and following your gut, you can increase the chances of having a successful blind date.