Pregnancy is a wonderful experience. It is a roller coaster ride where you can experience extreme highs and extreme lows. It is an adventure that may start with some turbulence as you go through morning sickness. It is also the time to prepare for the impending birth. You and your partner will be more equipped to take care of the newborn if you plan things.
When we mention planning, it does not only mean buying what your baby needs. It also means emotional preparation. This information may seem too much. But no worries; this article is here to help you. Take a deep dive into the amazing world of parenthood.
Build on the Relationship
Before buying hooded towels and other essentials for the infant, you have to work on your relationship. Your first year as a parent will be very stressful. It will take a lot out of you and your partner.
Pregnancy will be a good time for you and your better half to build on your relationship. You can work on strengthening your communication and ironing out your beliefs on how to discipline your kids. Doing this will give you a cohesive front when your kids are old enough to be disciplined.
You should face your fears. New parents are often scared that they would not do a good job as a parent. You must be open about your concerns. Being honest about it will only strengthen your bond. When you tell your partner about your fears, you must also communicate that you need their support. By doing this, you are giving your partner the chance to share their fears. Like you, they are also anxious about being a parent.
Other than being each other's emotional support, you would need to draft a realistic sleeping plan. Creating a sleeping schedule might sound far-fetched. But designing one will mean that you will get a good amount of sleep when the baby is born.
Shopping for Baby Gear
It's time for the fun part. Shopping for baby needs is fun. But you have to stick to a plan when buying for your baby's needs.
For instance, you would need to make your car infant-proof or infant-safe. You have to ask an expert to inspect if the baby gear was properly installed. This specialist will check if the harness is tight enough against the baby's hips and shoulders. They will examine if the special seat is installed at a 45-degree angle. This specific measurement will keep your baby comfortable. It will also prevent the baby from flopping his head forward.
You also need to get your baby's clothes. Again, you need to plan for this one. Parents are tempted to buy all the cute things in one size. But you cannot do that because babies grow fast. You must buy baby clothes in five different sizes, namely: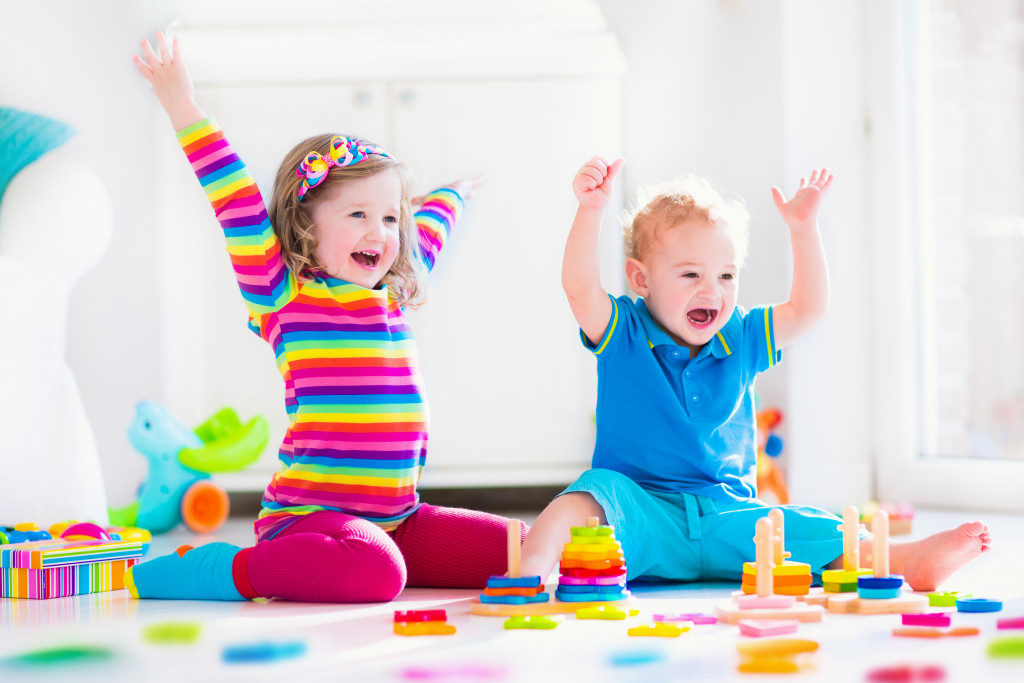 Newborn
Zero to three months old
Three to six months old
Six to nine months old
Nine to 12 months old
Doing this will help you accommodate your baby's growth. The best thing about this plan is that you get to save money.
You should invest in a comfortable nursing station in your home. You must note that breastfeeding will take some time, so being comfortable while your baby feeds is wise. You may want to buy more pillows for back support. Consider a footstool, too.
Ask for Help
Other than your partner's support, you need help from other parents and your loved ones. There is no shame in asking for guidance because, as they have said, "Nothing can prepare you for parenthood."
At the start, you may want to ask the hospital staff how to position yourself when breastfeeding. Finding a comfortable position is important because breastfeeding will take some time. They will also give hints on how you can alleviate breastfeeding pain.
The hospital staff will not only help you find a comfortable breastfeeding position but also guide you on how to clean your baby and the umbilical cord. Most importantly, they will help you understand baby poop so that you will not panic each time you see a different colored poo.
Pregnancy is the time to start building a relationship with the baby inside you. It is also a great time to prepare for the impending birth. Being ready for the baby will make it easy for you to transition to parenthood.
Preparing for the coming of the baby does not only mean shopping for diapers and baby clothes. It also means emotionally preparing yourself for the sleepless nights and other discomforts. But the experience isn't all about the challenges that you might face. After all, it's your child who you will treasure for years to come.