When you were young, you probably didn't get much say in your bedroom's décor. After all, you don't have the money and anything you want would probably need your parents' approval. In fact, before you even had your own tastes, your parents have probably already chosen your room's furniture, paint, and other furnishings and your room had a bit of your personality once you entered your teenage years. Then, in college, you were likely limited by dorm room restrictions.
Now, whether you've just gotten your own apartment or bought your first house, you have the perfect chance to design your bedroom to feel more grown-up. No more bare walls and beanbags or posters of your teenage celebrity crush. Below are five items that every grown-up bedroom needs.
Quality mattress
The old mattress that you carried from your teenage bedroom to your college dorm room? A blowup bed? A futon? These types of mattresses aren't fit for the adult lifestyle. If you're tired coming home from work, you want to rest on something comfortable, not a mattress that's saggy with springs that poke your body. Invest in a quality mattress, one that feels most comfortable for you. This is the first step to getting a good's night rest, which your adult self needs.
Luxurious bed finishes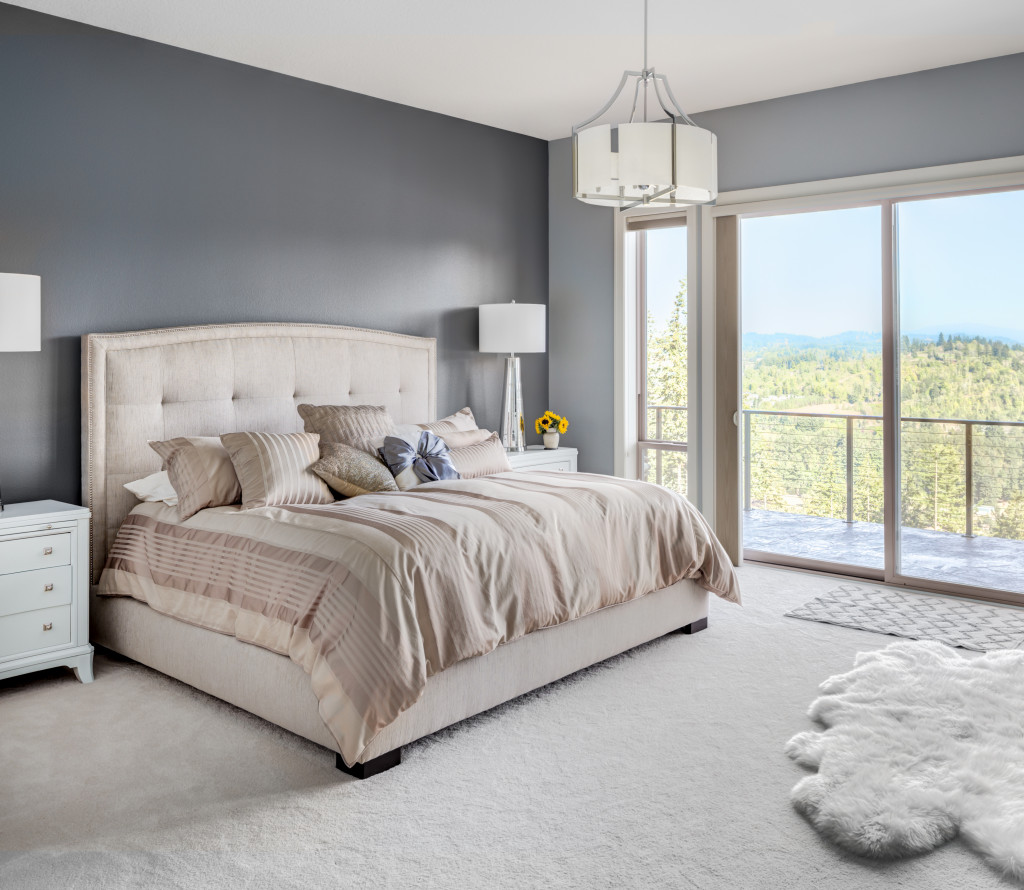 While you may have been content with a simple bed sheet and duvet growing up, your adult bedroom can benefit from luxury bed finishes. Cover your mattress with comfortable bedding, like linen sheets, fluffy duvet inserts, and feather-soft duvet covers. Top it off with pillows that you feel most comfortable resting your head on and a blanket of 200 to 400 thread count or more, depending on your budget.
Adult dresser and wardrobe
If you used to have rooms with mismatched furniture passed on to you from your relatives or those made from flimsy materials, they probably won't hold up now nor would they look good in your bedroom. A grown up's bedroom should look cohesive and with pieces of furniture that will last several years. So take a trip to your favorite furniture store and look through their catalog of dressers and wardrobe. Choose pieces that coordinate and will fit your needs, such as space for your body care products on your dresser and the right height of a wardrobe for your dresses or pants.
Sophisticated décor
Bare bedroom walls make your room look bleak and uninspired. If you have a favorite piece of art, make sure to frame it and decorate your bedroom wall with it. If you're more into prints, then create a collage to make it look cohesive and intentional instead of teenage bedroom chic. You can also add indoor plants for your bedroom, which will not only purify the air but also make a room feel more like a spa retreat.
Of course, you have to keep in mind that there's no one way to design a grow-up bedroom. Plenty of decorating will still depend on your tastes. But, you can use this guide so you know which pieces to invest in and focus on.