The Korean skincare regimen and products are like a hidden treasure that bursts on the global market. What makes it so special and interesting? Products sold under this heading can be called "functional cosmetics." Bright packaging, cartoon characters, and the ability to offer health benefits are some of the reasons for their unparalleled popularity. Christine Chang, the co-creator of the Glow Recipe brand, worked very hard to introduce this line to the U.S. market. The process of trying to find new Korean skincare and makeup products never ceases to amaze her and her partner, Sarah Lee.
Interesting Facts About the Korean Cosmetics Market
Here's a look at some facts related to the cosmetics and skincare products market:
Korea is among the top 10 in the world
Over $13 billion in sales in just 2018 and expected to scale new heights
Facial care products alone account for more than $6 billion
20% of the facial care product line includes a mask
South Korea has passed up France and Japan in the cosmetics market
·Korean products are based on a fine blend of cultural factors such as industry, bioscience, and chemistry, and what we get are products that work
Functional Cosmetics
Korea's skincare products can be called functional cosmetics, and many well-known companies have studied consumer behavior very closely. The Korean consumer is very knowledgeable about the ingredients used to make different types of cosmetics, and they are very picky. Consumers are not afraid to try new products, and trends come and go fast. This phenomenon is based on the ubiquitous presence and social media use. The other factor that plays a key role in the popularity of Korean cosmetics and skin care is that products are fun to use and have unique textures. Most products have aloe vera as a base instead of water, which offers intense skin nourishment and great nutrient absorption of beautiful, even skin.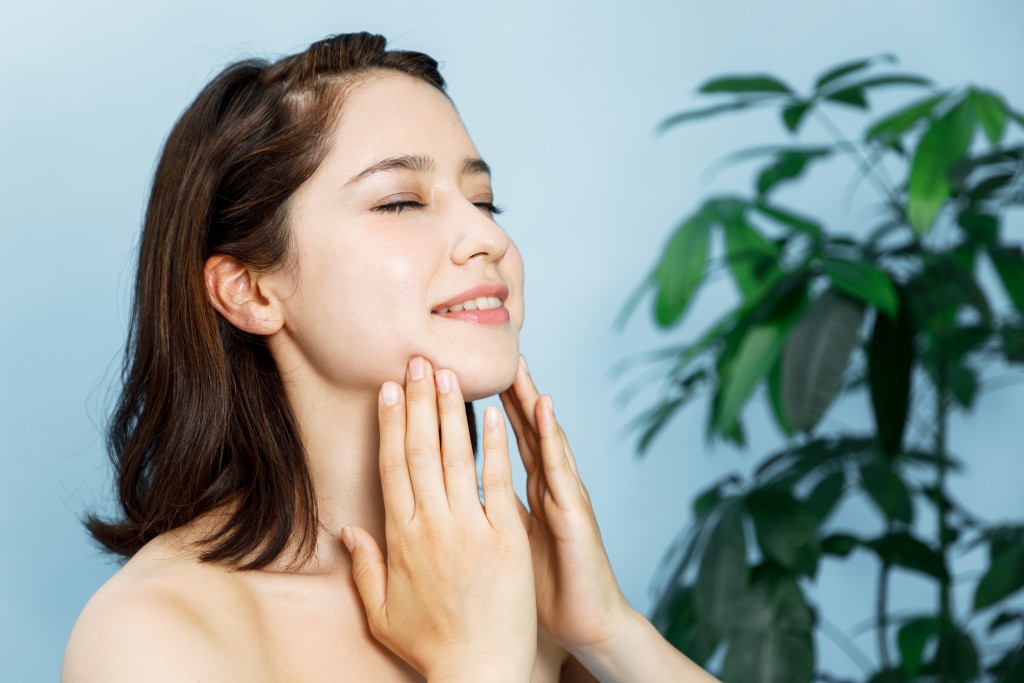 Fermented Botanicals in Korean Products
Korean products also use fermented botanicals that are highly beneficial to the skin. Fermentation helps the skin to absorb products better due to small molecules and cuts down on skin irritation. What makes fermented products great is that the process neutralizes toxins like pesticides. Korean cosmetics companies have taken technology developed in Germany and other countries to innovate and create products like the Beauty Balm cream with a cushion compact. The cushion compact offers an even and effortless application with a result of dewy skin and a no-makeup look. Quite a few of the Korean products blend moisturizer, foundation, anti-aging cream, sunscreen, and whiteners into a single product, which offers the best results ever.
Some unique products available on the U.S. market are the 3 Step Green Tea kit, the E-Nature's Birch Juice Hydro sleeping pack, and the Skinfood's Black Sugar face mask, to name a few. Korean products are also considered eco-friendly. Recyclable packaging and eco-friendly ingredients help to boost their popularity even further. It's no wonder that Korean products are here to stay. There's a long wait list for some of the products in some stores in the U.S.—consumers are lining up in droves to find out if these products can work wonders for them, too.