The Need for Commercial Kitchen Safety
According to a report by the National Restaurant Association, there are currently more than 1 million restaurants in the US, employing around 15.3 million employees. Unfortunately, food industry workers (restaurant staff included) are 60% more likely to suffer work-related injuries, while about 8,000 restaurants catch fire annually, causing $200 million in property damage. Hopefully, those numbers are enough to convince you that you need to go beyond just following industry safety standards and regulations to ensure the safety of your restaurant and its staff. That said, we'll be taking a look at various tips and reminders in keeping your commercial kitchen safe.
Train Your Staff
When it comes to guaranteeing workplace safety, there's no substitute for training your staff. It's essential that your staff are adequately trained with the safe and proper use of various kitchen equipment (particularly deep fryers and gas-operated equipment), correct attire, proper disposal, good housekeeping, how to operate fire suppression tools and systems, as well as basic first aid and what to do in case of accidents in the kitchen. As fires are one of the most common incidents in commercial kitchens, fire safety training should be essential to equip staff the knowledge on what to do when a fire breaks out. It's also worth considering doing regular fire and evacuation drills to all employees so they'd know how to act and how to guide customers in case of fire.
Signage and Guides
Your kitchen should have easy-to-follow operational guides for equipment, which is helpful, especially when you have new kitchen staff. It's also essential to have a cleaning or janitorial staff place signage when cleaning and drying out areas to avoid slips and other hazards.
Good Housekeeping
Slipping and tripping are among the most common injuries in any industry and even at home, and they're often caused by poor cleaning and maintenance. Your staff needs to keep the floor clean and free from clutter, spills (water, grease, and other liquids), and also any wiring. Additionally, your staff should have easy access to mops and other cleaning tools to quickly clean up any spills and debris. Floor drain strainers should regularly be emptied to prevent clogging which, in turn, may cause water and other liquids to puddle up and become potential slipping hazards.
Invest in Good Ventilation, Fire Suppression Systems, and Drainage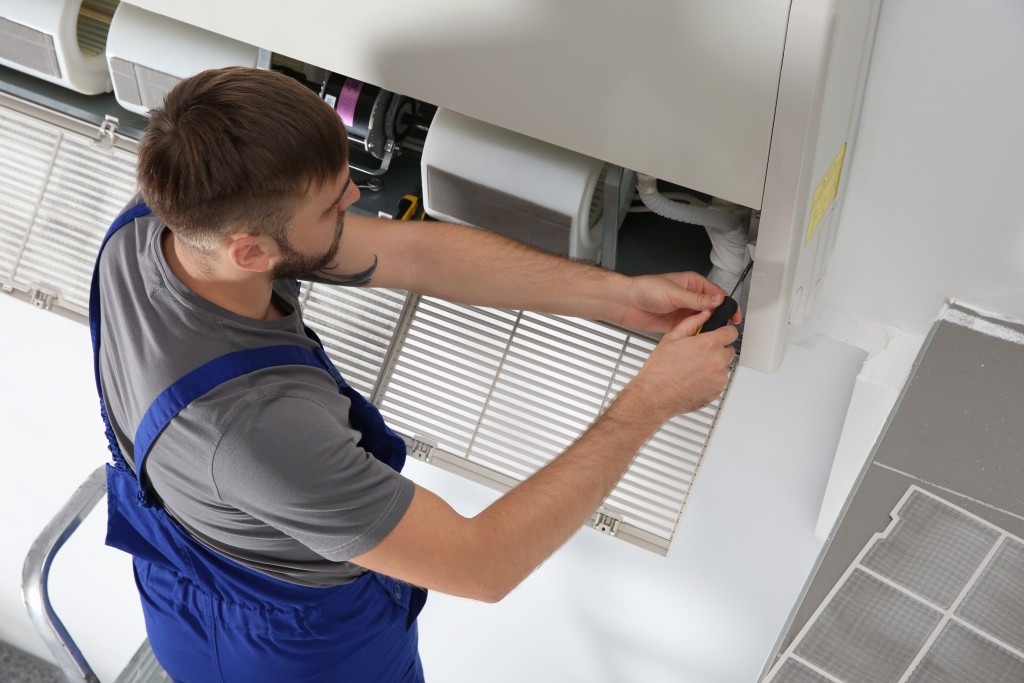 Proper ventilation is a legal requirement for most, if not all, restaurants. Heat and smoke can build up in the kitchen result in an unsafe workplace, exposing your kitchen staff to various heat-related illnesses and respiratory issues due to fumes and smoke. As such good ventilation systems can help keep the kitchen safe and comfortable. It's also just as important to have a kitchen-grade fire suppression system in place to fend off grease fires as well as other types of fires that may arise. Lastly, proper drainage systems with and regularly-emptied floor drain strainers ensure that your kitchen is clear from any liquids and prevent puddles.
Proper Attire
It's essential to wear something comfortable and doesn't restrict your movements when working in the kitchen. Tight clothing can limit mobility and possibly lead to accidents while wearing loose clothing can end up becoming a fire hazard. As such, you should implement a strict rule in wearing kitchen staff uniform. It's also important to take note of footwear; staff should wear closed-toed shoes to prevent any injuries from falling knives or spilled hot liquid and should have slip-proof and water-proof soles to avoid slipping accidents.
Conclusion
The kitchen can indeed be a dangerous place, but if you comply with standard regulations and go beyond what's required to ensure employee and property safety, it can be a less hazardous area to work in. So make sure that you follow these simple yet effective tips and take the extra steps towards commercial kitchen safety.