Are you the parent of a teenager with a lot of creativity and talent? If so, you might wonder how best to support your child's creativity. There are many ways to do this, but one of the best things you can do is to provide your teenager with outlets for their creativity. Here are a few creative outlets for your talented teenager:
1. Art classes.
Art classes are an excellent way for your teenager to explore their creative side. They can try different mediums and learn new techniques. And if they decide to pursue a career in the arts, taking art classes can help them develop the skills they need. You can find classes in your area or even online.
When enrolling your teen in art classes, make sure to find out what the course covers and if it suits them. Some courses may be better suited for those with advanced abilities, while others may be better for beginners. Ask the instructor questions to ensure the class is right for your teenager. They should also be able to provide you with a list of materials and supplies that your teen will need for the class.
2. Dance classes.
Although not many think of dance as a creative outlet, it can be just that. Taking dance classes allows your teenager to express themselves through movement and create their own choreography. They can also work on technique and improve their flexibility and agility. Dance classes can be a great way to help your teenager stay active and healthy.
Again, there are many different kinds of dance classes. If your teen likes doing more sophisticated movements, you can enroll them in ballroom dance lessons where they can learn a variety of dances like the waltz or cha-cha. If they prefer something more modern, hip-hop classes may be more interesting, giving them a chance to learn the latest moves.
3. Music lessons.
Like art, music is an excellent way for your teenager to express themselves creatively. If your child is interested in learning an instrument or singing, sign them up for music lessons. They'll not only learn how to play or sing, but they'll also develop discipline and teamwork skills. You can find music lessons in your area or even look online for virtual classes.
If they are a beginner, they can start by learning to read sheet music and play simple tunes. As they get more comfortable, they can work their way up to learning songs and writing their own music. You can even find more specialized classes like music production or audio engineering if your teen is interested.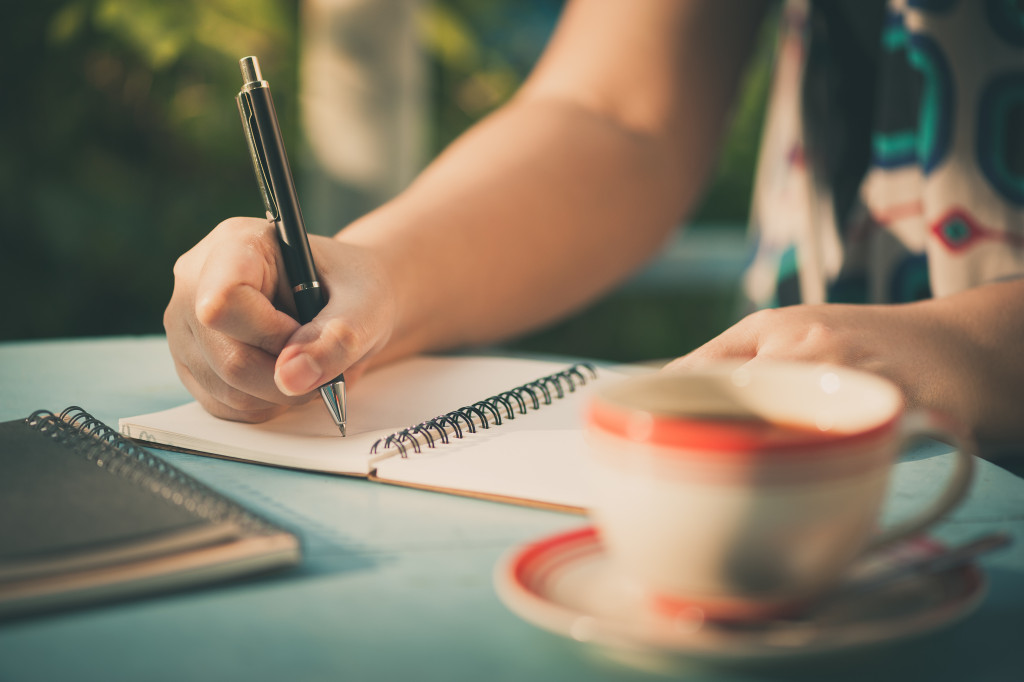 4. Creative writing classes.
Writing is another outlet for your teenager's creativity. Teens can use beautiful words to create stories, poems, and other forms of writing. A creative writing class can help your teen explore their imagination and develop writing skills. Writing classes usually cover the basics of grammar and the different forms of writing. They can also help your teen build confidence in their work and give them an outlet for their emotions.
Of course, you can also help by providing them with reading material to help them explore their creativity. Give them books, magazines, and other writing samples to inspire them. If you want to take it a step further, you can even help them start their own blog to post their work and share it with the world.
5. Acting classes.
Acting classes are perfect for teenagers who enjoy being in front of an audience and expressing themselves through performance. In acting class, they'll learn how to memorize lines, project their voice, and express emotion through their body language—all valuable skills whether they pursue a career in acting or not.
Some teens may find acting classes intimidating, but there are many different types of courses available to suit their needs. You can find improv classes or workshops if they're looking for more casual lessons. But if they're searching for more serious instruction, look into scene study classes focusing on character development and mastering longer monologues.
6. Photography classes.
Finally, if your teenager enjoys taking pictures, photography classes are a great option for them. They'll learn about composition, lighting, and other technical aspects of photography. This is a more laid-back way of learning and can be a great way for them to explore their creativity.
You only need to provide them with a camera, and they can learn the fundamentals of photography. Once they get comfortable, they can experiment with different angles and lighting to create unique art pieces. Many classes also offer field trips like going to a zoo or botanical garden. That way, your teen can learn how to take pictures in different environments and hone their skil
Providing your teenager with outlets for their creativity is a great way to support their talent and imagination. Many options are available, from art and music classes to acting and photography courses. Encouraging your child to explore their creativity now will help them develop important skills that will benefit them throughout their life.