If lip fillers are too intimidating for you (although they're completely safe when done by an experienced professional), a couple of makeup hacks and lip products will do the trick for you. You have to make time for practicing because lining your lips is more difficult than you think. (Thanks a lot, unsteady hands!)
Even some celebrities opt for makeup products to create the illusion of a plumper lip, so you're not really missing anything when you skip the lip filler. But still, keep your options open because a temporary lip injection saves you time on your morning (or night out) rituals.
But in the meantime, let's walk through these amazing products and makeup hacks that will instantly give you a perfect pout.
1. Lip Plumping Serum
Lip plumping serums are available in a range of prices from different brands. If you love your stash high-end, Dr. Devgan has a $50 lip serum, called Platinum Lip Plump, which is the next best thing to injections. But if the budget is a little tight, you could try Neutrogena's Healthy Lips, which contains peptides that also help prep your lips for lipstick. It only costs $12.99.
2. Lip Gel
Lip gels have a unique formula. Neither a balm nor a gloss, they contain a mixture of hydrating ingredients that plumps up your lips in around 10 minutes. For only $16, you can already add it to your lip product collection.
3. Lip Cushion
Cushions took the trending spot on the internet's beauty community a few years ago when Korean makeup brands released them. But apparently, cushions aren't just for the face. Dr. Dennis Gross came up with the Hyaluronic Marine Collagen Lip Cushion, which instantly gives you a juicier pout without the tingling.
4. Spicy Cinnamon
For organic and cruelty-free product lovers, consider a cinnamon-flavored lip plumper from the drugstore (only $26), or make your own by mixing cinnamon oil, caffeine, and jojoba oil. The cinnamon will do the plumping, while the caffeine tightens the skin, and jojoba oil hydrates them. This concoction is also perfect for ladies (or gents) that have sensitive skin.
5. HA5 Smooth and Plump System
If you want to plump up your lips and minimize the appearance of fine lines at the same time, try out Skin Medica's HA5 Smooth and Plump System ($68). It has hyaluronic acid that gives you a pout and dimethicone that fills in your fine lines.
6. Lip Gloss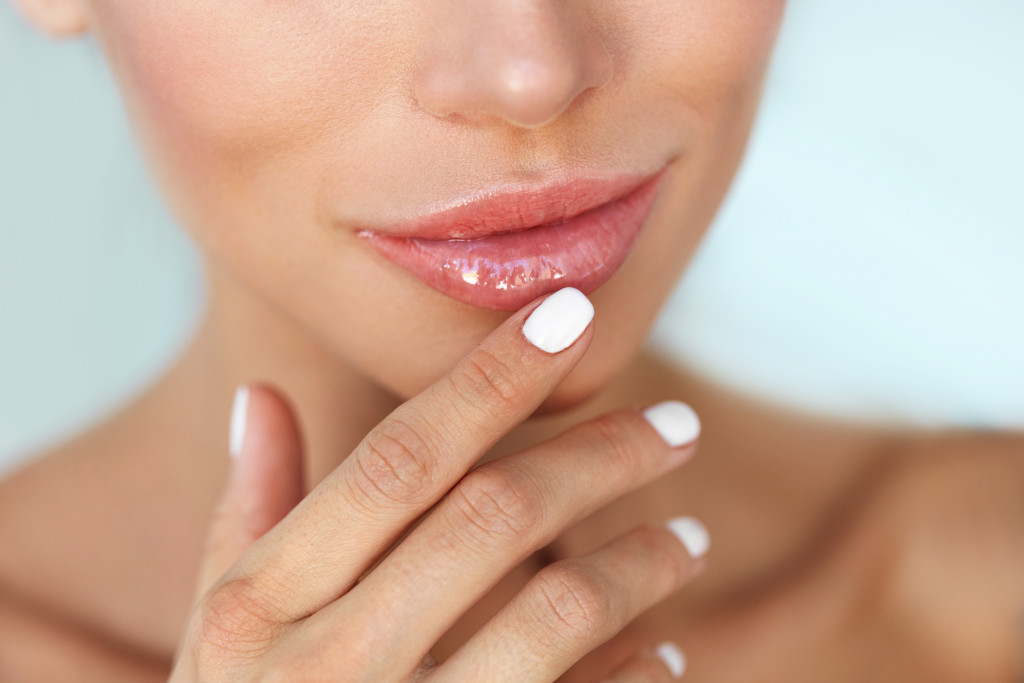 If you prefer a no-fuss lip procedure or ritual, swipe an extra-shiny lip gloss, like the ones that were so trendy in the 90s. Thanks to the plump lips craze, lip glosses are back, and they are better than ever. Available in a range of prices and brands, most lip glosses today contain a special ingredient that gives you a swollen but healthy pout, such as capsicum, which stimulates blood flow to your lips and makes it extra rosy.
7. Lip Booster
To those starting to combat the effects of aging, which includes thinning the lips, use a lip booster to maintain a youthful plump. Consider Natura Bissé's Diamond Lip Booster. The product is laced with antioxidant turmeric oil and hydrating omega 3 and vitamin E to plump up your lips and protect them from environmental damage.
8. Lip Liner
A lip gloss may give you a pout, but a lip liner will fill your volume. Therefore, before applying your lipstick, always outline your lips first, going a bit over your natural lip line to fake bigger lips. Choose one that's in the same shade as your lipstick for the day or a slightly lighter shade to create the illusion of a puckered lip. A lighter shade is especially preferable if you're sporting a vampy lip because dark lip liners may shrink down your lips.
9. Nude or Rosy Lipstick Shades
Since vampy shades will be your small lips' enemy, lighter shades will naturally be their best friend. Stick to nudes, pinks, and reds when choosing your lip makeup because they don't draw too much attention to your small lips, yet give them a nice, my-lips-but-better tinge of color. Plus, wearing a lighter lipstick allows you to focus on your eye makeup; it will be an excuse to wear a dramatic smokey eye + winged eyeliner every day.
10. Lip Suction
Lastly, to ultimately prep your lip for the potential sensation of being injected, try a lip suction, a device that uses electronic stimulation to increase blood flow to your lips and make it poutier and rosier. The results can last up to ten hours, but repeated use may prolong your plump.
Thanks to these products, you won't be forced to visit the esthetician if you're not quite ready yet. They also level up your makeup game and skincare routine; kudos to geniuses who developed them with nourishing ingredients.