Almost half of the world's population are wanderlust souls who can't wait to break out of their comfort zones. They're always looking for the best deals available on the market, which can mean anything from affordable flights to all-in-one packages. No noteworthy promo will miss their keen eyes.
Among all the travel hacks in existence, one of the best tips is to actually find connecting flights with long layovers. It's understandable if you have doubts about this tried-and-tested hack because if you're traveling to someplace, you're going to want to get there faster. But in doing so, you're actually missing out on great opportunities.
Most travelers dread long layovers because they would have to waste precious time inside the airports when they could be spending it in their destinations, but that is simply impossible in a place like Singapore's Changi. After all, it's not named the world's best airport for eight years straight for nothing.
With the sheer amount of activities that you could do both in and outside Changi Airport, those few hours in transit could feel like mere minutes. Who knows? Taking this opportunity might even encourage you to make Singapore your next holiday destination in the future. To give you an idea, here's how you could spend your layover if you had:
At least four hours to spare…
You could take advantage of the many amenities that Changi Airport offers to both local and international travelers. There are shopping stores, restaurants, entertainment hubs, gardens, and lounges open to anyone who wants to relax or pass the time.
For instance, you could go to the famous Butterfly Garden, which is home to more than 1,000 butterfly species. If you want a more physical and memorable experience, you can go to the topiary and canopy park or the walking net, where you can walk on a 25-meter-long web suspended above the ground.
But if you're hoping to catch some sleep before your next flight, you could also get a room in a hotel near Changi Airport. There are affordable day rates that you can enjoy if you can stay for a minimum of four hours, which is just enough time to prepare your body for the long flight ahead of you.
Roughly five and a half hours to spare…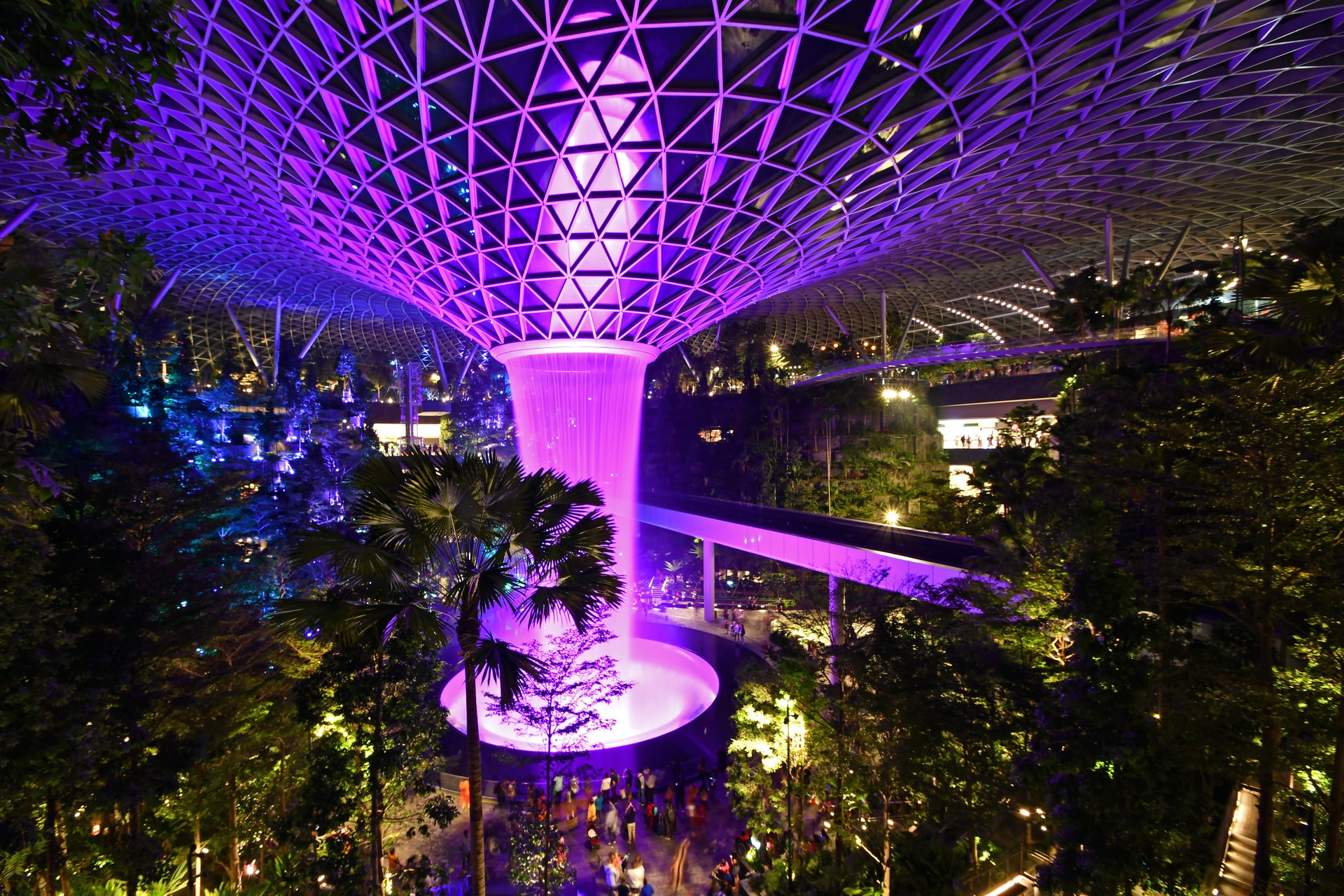 You can apply for a free tour of the city. Changi Airport offers three tours to transiting passengers who want to experience Singapore in two and half hours. There's the guided tour of the Jewel, which includes walking through the Shiseido Forest Valley and the breathtaking HSBC Rain Vortex.
The Heritage Tour includes visiting cultural districts such as Little India, Chinatown, the iconic Merlion Park, and Kampong Glam. This can give you an insight into Singapore's colonial past and experience what the city has to offer within two and a half hours.
And lastly, there's the City Sights Tour, which can give you a view of modern-day Singapore. By joining this tour, you can see the Avatar-like Supertrees at Gardens by the Bay or the famous Merlion against the city skyline. These tours are free for all transiting passengers of Changi Airport, but it's conducted on a first-come-first-serve basis, so you need to sign up upon arrival or register in advance.
More than eight hours to spare…
You can make a DIY itinerary to explore Singapore. After all, that's enough time to wander around the city on your own without worrying about missing your next flight out. The free tours offered are worth taking, but if you prefer a more personalized experience, you can certainly head out on your own.
If this is your first time in Singapore, it could be wise to hit all the typical hotspots that you can fit within your layover. This can include the Marina Bay Sands and the Gardens by the Bay, the Merlion Park, the Singapore Flyer, the ArtScience Museum, the Singapore Botanic Gardens, and the S.E.A. Aquarium.
However, if you want to go shopping, experience the nightlife, or treat yourself to delicious local food, you can go to Orchard Road and the Old Airport Road Hawker Center. This hawker center is one of the biggest food hubs in the history of Singapore and a place that most locals swear by, so it's worth making the trip to experience.
The stigma might have influenced you against long layovers in the past, but after experiencing what Changi Airport and Singapore have to offer, this mentality of yours is bound to change. Not only will you be getting the experience of a lifetime, but you're also making the most out of your travels.