People love the music of the artists they support. But sometimes, artists want to express more than what their music is bringing. They want people to dig deeper into their creative instincts. Artists want to show people more than what their music is offering. This is why they think of ways to bring these elements into visuals. From tours to photography, artists can create a perfect visual representation of their music.
But there's one prominent medium artists always rely on. Music videos. These videos accompanying their songs can give life to an artist's visions. Michael Jackson, Björk, Lady Gaga, and more have used this medium efficiently to market their music.
While music videos' came into prominence during MTV's debut in 1981, its history can be traced back to the 19th century. And just like any other art form, music videos are continuously evolving. Its popularity has given birth to new formats that people nowadays enjoy. That's beside the official music videos artists release for their songs. Now, there are many ways for fans to enjoy the visual representations of music.
So here are some formats music videos have evolved into so far:
Video-on-demand
If you were born earlier than 2010, you'd surely be familiar with this feeling. Before the internet became truly accessible for every household, people were stuck on watching TV. If you were a teen or a young adult at that time, you know how hard it is to catch your favorite music video. You had to watch hours of heavy rotation just to see your favorite musician and their music video.
Once you've seen it, you had to wait for hours again. It could get frustrating. This is why right after the internet became more accessible to the public, music video-on-demand rose to fame. Didn't catch that music video on MTV, you could go to their website and watch it there as many times as you want. Vevo and YouTube also followed suit when they made a deal with giant music labels. Thanks to this format, you can support the artists you want as much as you can.
Visualizers
Many people get confused between music videos and visualizers. They think that some visualizers are like music videos already, so they couldn't distinguish. While that's a valid point, visualizers are made to give off initial vibes to a song. It's promotional material to hype up a music release. This is why most visualizers don't feature the artists themselves. They only have moving graphics or animations to accompany the song. And if ever they feature the artist, it's not a full-on production, just like this one. This is a great way for an artist to introduce a new era without giving too much to their audiences.
Lyric videos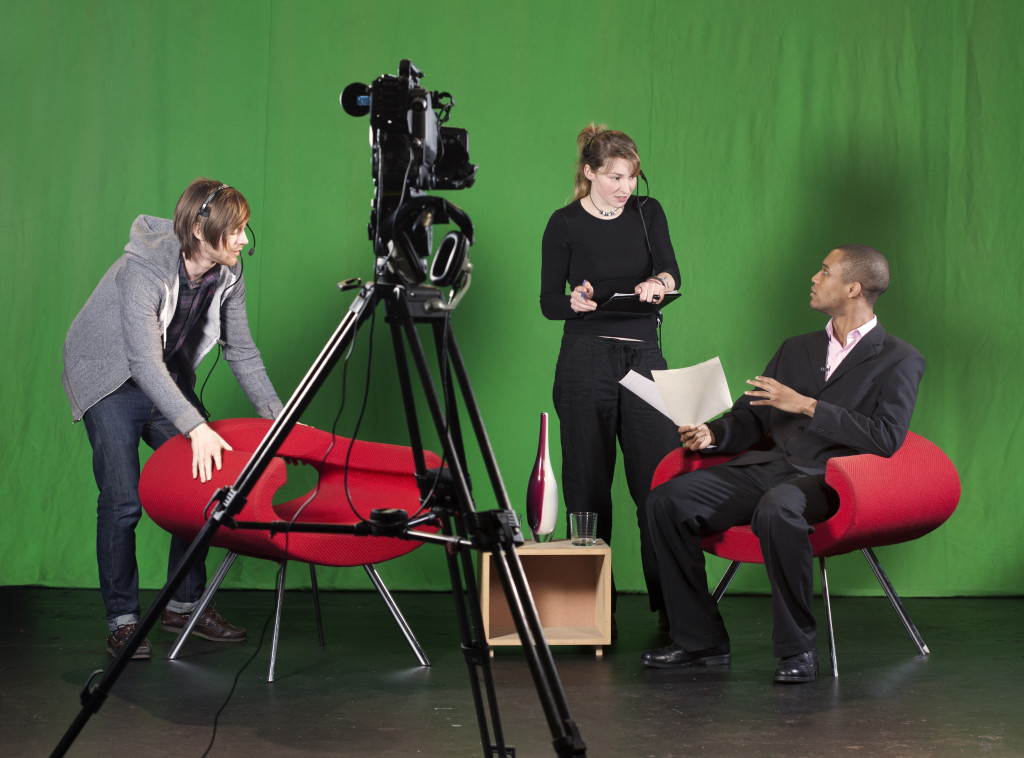 You already know what lyric videos are. These are videos that feature the lyrics of the song. Their main purpose is for fans to get familiarized with the words of the new song. They're also created to prevent people from mishearing lyrics. That's because some lyrics websites get the lyrics wrong. This is why these lyric videos are created so artists can preserve the legitimacy of the words written for the song. Aside from that, most of these lyric videos are commissioned works. They give opportunities to underground and lesser-known artists. Lyric videos give these artists a venue to showcase their talents to the world.
Canvas
Canvas is a looping short video featured in the music streaming platform Spotify. They serve as a background that's shown vertically while the music associated with it is playing. With Canvas, an artist can now give a visual representation of their songs even on audio streaming platforms only. This can also make listening to music more enjoyable and interactive.
Canvas can also promote music videos for the song. If a person liked the canvas that's playing, they'd immediately search for the song on YouTube to see the Canvas' full version. These pieces of media gave artists a chance to show more of their visual insights for their songs.
Vertical videos
You can blame Snapchat, TikTok, Instagram Stories, and Reels for this. Vertical videos have become a thing when the mentioned apps gained popularity. It's only right to create vertical music videos to cater to the default phone orientation. Not just that, vertical videos are easier to splice and promote on social media platforms that support this orientation. They can perfectly utilize the most popular social media and video-sharing platforms.
The evolution of music videos only shows how creative artists can be. All the people who work with these music videos are geniuses. And because of that, these creatives can surely think of new ways to change the game in music video creation.