Set a clear vision for the wedding by brainstorming, creating a checklist, and getting creative.
Personalize your wedding with meaningful elements to create an intimate guest experience.
Plan ahead and stay organized using timelines, checklists, planning tools, and wedding planners.
Utilize preowned wedding dresses to save money while contributing to sustainable practices.
Create unforgettable moments with unique entertainment options and special touches throughout the day.
It's a momentous occasion you've been dreaming about for a long time. As you embark on this exciting journey, you want everything to be perfect and memorable. Planning the wedding of your dreams can be both exhilarating and overwhelming, but fear not! This guide will provide five essential tips to help you achieve the wedding you've always envisioned. From setting a clear vision to personalizing your wedding, these tips will guide you through creating a magical and unforgettable celebration.
1. Set a Clear Vision
The first step in achieving the wedding of your dreams is to set a clear vision for the event. A clear vision will guide you throughout the planning process, helping you make decisions that align with your dream wedding.
Here are tips for setting a clear vision for your wedding:
Brainstorm Ideas Together
Sit down with your partner and brainstorm ideas together for your wedding vision. Talk about the most important elements to you, such as the venue, decor, theme, color palette, food options, music selection, and overall atmosphere. Consider sharing photos or images of inspiration to understand each other's preferences and tastes better.
Draft a Checklist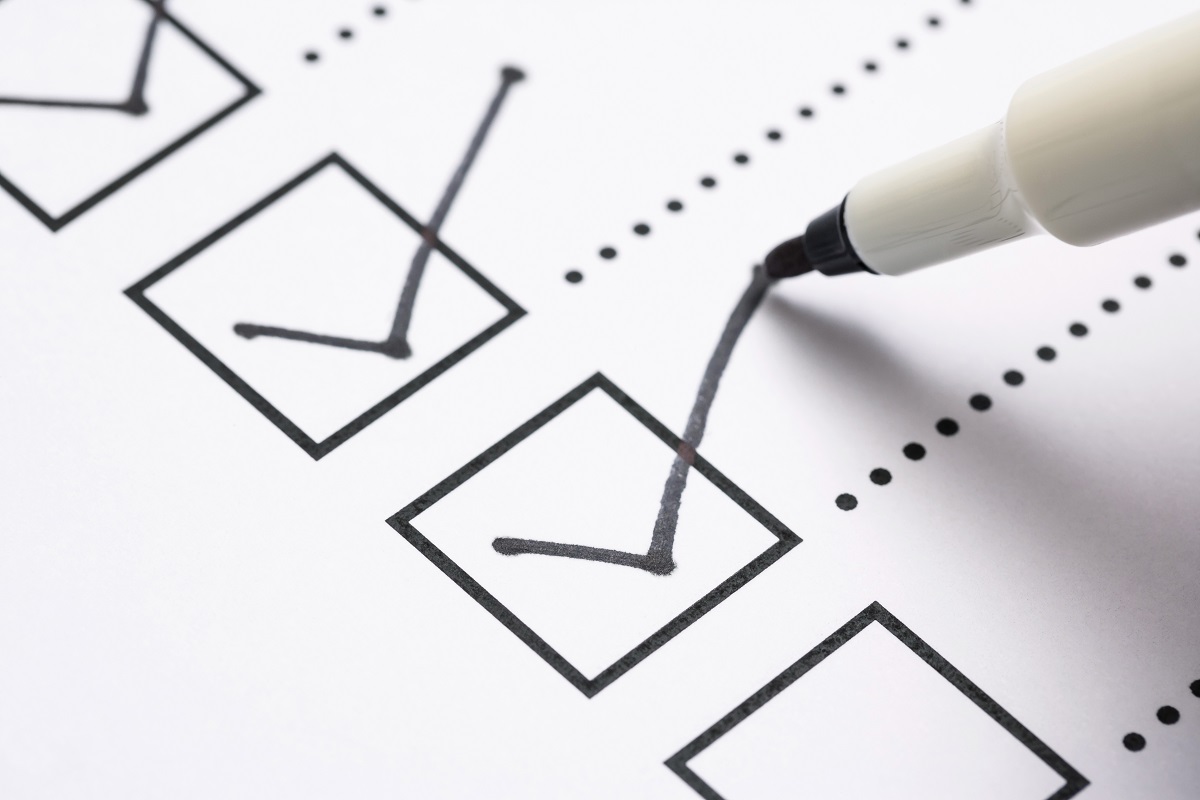 Once you have ideas for creating the perfect wedding day experience, create a checklist of all must-haves and nice-to-haves for the event. This will help you stay organized throughout the planning process and capture any details that may be forgotten. Ask family and friends for advice or suggestions to cover all bases.
Get Creative
Think outside the box! When creating your dream wedding, there are no limits on what you can do. Consider adding unique elements representing your personalities as a couple, such as choosing an unconventional venue or incorporating some of your favorite hobbies into the festivities.
Refer Back To Your Vision
As you continue planning and making decisions for your wedding day, refer back to your original vision so you don't get sidetracked by the big picture. Having a clear vision is essential in ensuring that all of the details come together for a beautiful celebration that reflects who you are as a couple.
2. Personalize Your Wedding
Infuse your wedding with personal touches that reflect your love story and unique personality. Incorporate meaningful elements like shared hobbies, favorite quotes, or cultural traditions. Consider writing your own vows to add a heartfelt and personal touch to your ceremony. Share your journey as a couple through a photo display or a timeline of memorable moments.
Customize your wedding favors, invitations, and decor to showcase your individuality and create an intimate and personal experience for your guests. Personalization will make your wedding stand out and create lasting memories for both you and your guests.
3. Plan Ahead and Stay Organized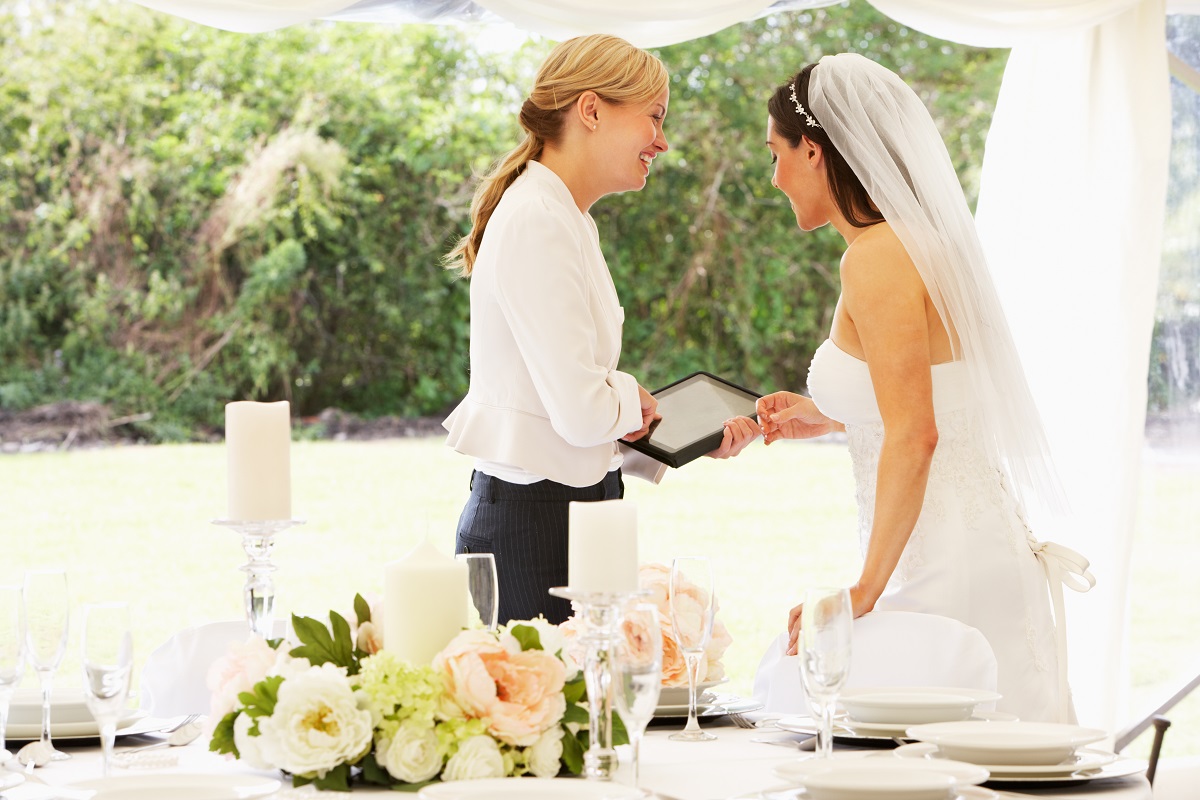 Planning a dream wedding requires careful organization and attention to detail. Create a wedding timeline and checklist to keep track of tasks, deadlines, and appointments. Utilize wedding planning tools and apps to help you stay organized and on top of every aspect of your wedding.
Consider hiring a wedding planner to assist you in coordinating the event and managing logistics. A professional wedding planner can offer valuable insights, connect you with reputable vendors, and ensure everything runs smoothly on your big day.
4. Utilize Preowned Wedding Dresses
One way to achieve your dream wedding while staying on budget is to consider preowned wedding dresses. Preowned wedding dresses will allow you to find the perfect wedding dress for your special day without breaking the bank.
Look for reputable bridal consignment shops, online platforms, or second-hand wedding dress boutiques. You may be surprised by the selection and quality of preowned wedding dresses available. Not only will you save money, but you'll also contribute to sustainable and eco-friendly wedding practices.
5. Create Unforgettable Moments
Your wedding is a celebration of love and commitment, and creating unforgettable moments for you and your guests is key to achieving the wedding of your dreams. Consider unique entertainment options like live bands, interactive photo booths, or surprise performances.
Plan surprises for your guests throughout the day, like unexpected treats, personalized thank-you notes, or a grand exit with sparklers. These special touches will leave a lasting impression and add to the magic of your wedding day.
Final Thoughts
You can achieve the wedding of your dreams by setting a clear vision, personalizing your wedding, staying organized, utilizing preowned wedding dresses, and creating unforgettable moments. Remember that this day is about celebrating your love, so embrace the journey and cherish every moment of this joyous occasion.