Losing a pet is one of the most terrible things that could happen to anyone. Hearing this tragic news from a closest friend or your relatives can sometimes catch you off guard. While it's only normal to feel confused or at loss of words, there are several ways to show support and comfort your grieving loved ones.
Keep in mind that at this point, a grieving person may still be in shock or still trying to process everything. They can also be too sensitive with your words or actions. To help you out, here are a few pointers to help someone cope with pet loss:
1. Encourage Healthy Grieving
The first thing you need to remember is grief is a natural reaction, and each person may have different coping mechanism. Some can be secretive with their emotions, while others can be more expressive. Refresh yourself with the five stages of grief: denial, anger, bargaining, depression and acceptance.
Sometimes, your presence is enough to comfort them. Letting them know you're there for them is a big first step. Allow them to open up about their feelings. They may share some stories about the special bond they shared with their animal. Don't forget to validate their painful experience.
2. Offer Help
Losing a pet is like losing a family member. After all, all pets are part of the family. This tragic experience can be traumatizing for others. Some even suffer from depression and anxiety. They tend to forget to take care of their own well-being. Check them out from time to time.
Prepare some comfort meals or their favorite food. You can also offer help with some important tasks, which can be difficult for him or her to face such as packing away their pet's stuff and picking up the ashes.
3. Say the Right Things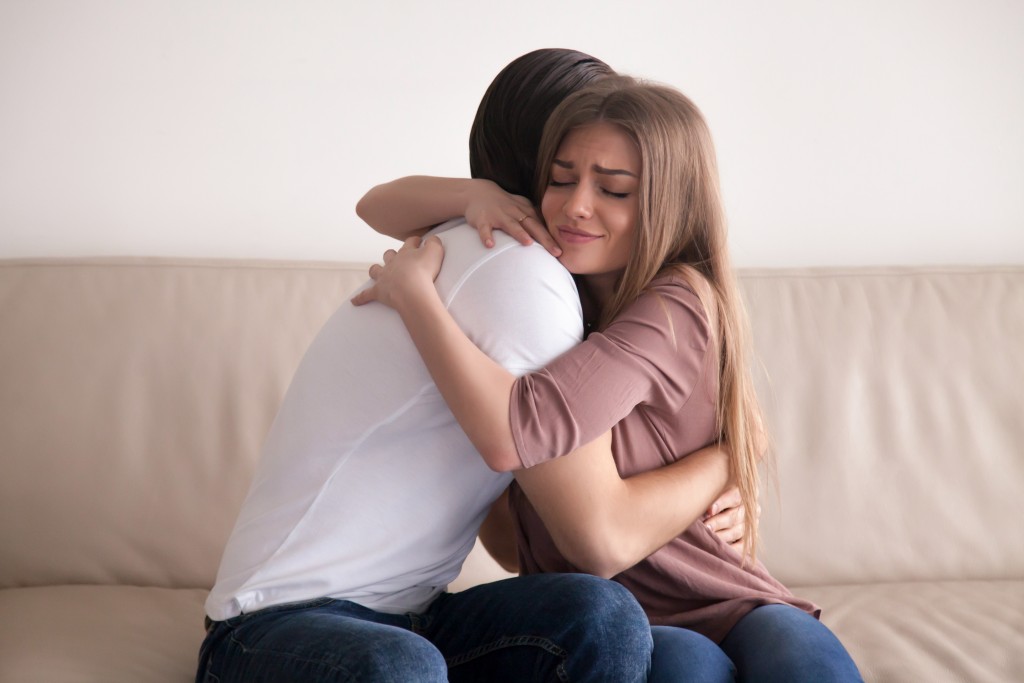 Saying the right things mean being more careful with your words. Never say "it's just a dog" or "you can get another one". While you may think you have good intentions to comfort them, these phrases can be offensive for the grieving person.
Forcing someone to forget about it or move on can also make things worse. If you're not certain about what you have to say, just keep it to yourself. The best offering you can give is lending an ear.
4. Commemorate their Beloved Pet
One way to express your sympathy is to commemorate their pet. You can make a portrait or collage of their favorite photos together. Put a note about your best memories of their pet. You can also inquire about an emotional service animal letter from licensed physicians. These experts know how to deal with traumatizing experiences such as pet loss.
Other ways you can do to show your support is to make a personalized stone memorial with hand-painted ornament. Celebrate their pet's life with friends and family. Allow everybody to share their unforgettable memory with their pet.
These are just some ways you can do to show support or express sympathy for your grieving loved one. Always remember that each person may handle this situation differently. Be careful with your words and actions.